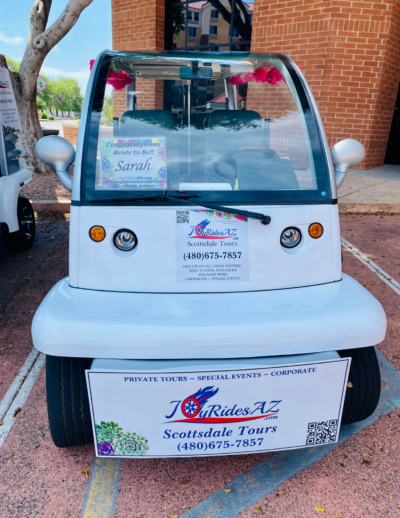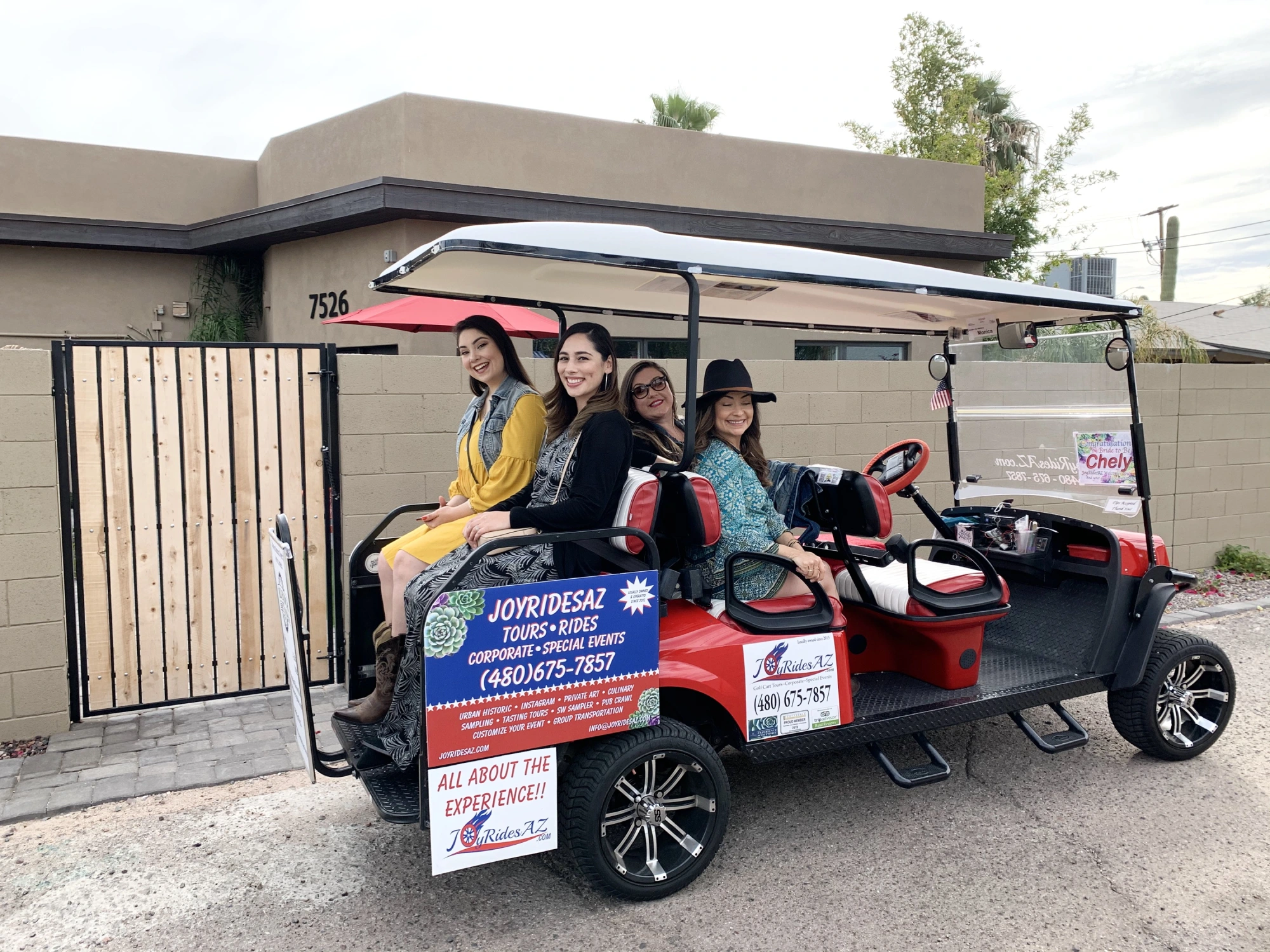 JoyRidesAZ Scottsdale Tours offers Mobile Advertising!
Looking to launch a new business, reinvent your Brand, or remind everyone of your amazing services; JoyRidesAz's Vehicles offer the best exposure. Between 8 and 9 million people visit Scottsdale each year! Put your business in front of them by advertising with us!! Since 2013 we continue to offer services in Scottsdale and many surrounding Cities. Limited space is available!
Mobile AdvertisingSpace limited, Call today
Advertising:
Location: Back & Front panel 15″ X 36″ Seat side panel 13″ X 16″ 
Price: Contact for pricing
Impressions:  Over 16,000 weekly
Community Partners: JoyRidesAZ is a proud approved member of Experience Scottsdale Visitor Bureau, a City of Scottsdale vendor, and partners with several local businesses and organizations. Just to name a few: Local First Arizona ~ Old Town Committee ~ Small Business Gathering ~ Charros ~ Western Spirit Museum ~ Fashion Square ~ Scottsdale Performing Arts ~ Rodeo Museum ~ Hotel Valley Ho ~ Saguaro ~ Adeline ~ Several Local Wine Tasting rooms ~ Porters ~ Wild Bunch Desert Guides ~ Girl around town ~ Craft 64 ~ Cool Gelato ~ Coach House ~ Mexican Imports ~ Creative Gateway Galleries ~ Navajo Art Market ~ Merchantile of Scottsdale ~ Social Tap ~ Tortilla Factory ~ Adobe Mission and many more.